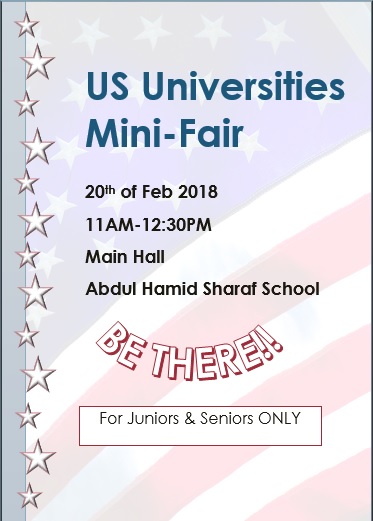 Event Description
On Feb 20th, the ISN network is coming to our school bringing more than 14 American universities at a mini-fair. Available for Junior and Senior students.
Please note that the event will be held in the school's main hall and no student below grade 11 can enter.
Junior and Senior students should be reminded to bring certificates and achievements to show off to their university of interest.
Built Process
Gallery